News
Top 5 Ways Insurance Companies Are going Online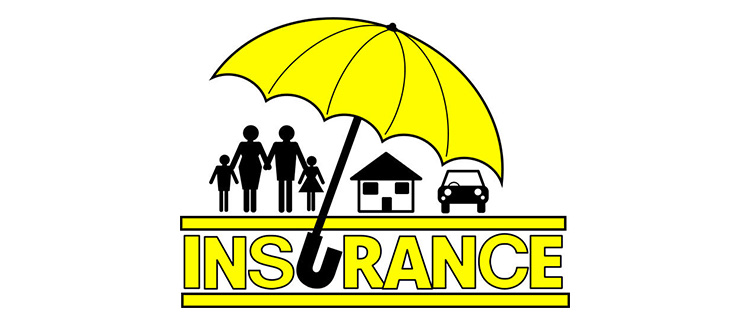 Artificial intelligence, big data, machine learning and more are all changing the landscape for insurance providers. Technology is shaping the way insurance companies approach their risk assessments and may fundamentally change the industry as a whole in the long run. The evolution of tech in the insurance industry is already underway. Sooner than many people realize, these newly implemented technologies are going to revolutionize the casualty and property insurance industry. It will help to reduce costs, lift earnings and transform the customer experience for the better.
Until recently, the business of insurance had not changed much for decades. The industry has gone through some radical changes spurred by digital innovations that have been recently adopted around the world. According to Google and Bain & Company, the industry has been affected by seven major technologies including Internet of Things, advanced analytics, online sales technologies, machine learning, productivity and infrastructure, virtual reality and distributed ledger. These advancements are to help bring about more choices for products, lower prices and better customer service to insurance consumers.
1. Internet of Things
Installing devices in buildings and cars that are connected to the internet allow better protection of property and people. This can allow for better maintenance and fewer accidents and claims. Insurance providers can gain valuable insight into their customer's behaviors by analyzing data they gather from embedded sensors in vehicles and equipment.
2. Advanced Analytics
Insurance companies can use AA to gain a deep knowledge of their customer's preferences and needs. They can also use it to gain insights to help them fight fraud.
3. Online Sales Technology
There are many new advancements in online sales technologies that allow insurance providers the ability to identify specific user groups, target customers and analyze consumer consumption patterns.
4. Machine Learning
With the use of machine learning technology, information systems insurance providers use will be able to adapt to new data more quickly and efficiently. This can be done without the need for the companies to reprogram their software. Insurance providers can also utilize machine learning capabilities to change their underwriting procedures, manage claims and price their products.
5. Productivity and Infrastructure
For digital innovation in the insurance industry, a modern IT architecture is crucial. When it comes to storage, processing and computation, most insurance providers believe the cloud is their best option. They can also utilize many productivity tools such as video calling to help connect better with their customers through seamless and omnichannel approaches.
6. Virtual Reality
The popularity of virtual reality has grown exponentially around the world since its inception. Aside from games and movies, the insurance industry can use this technology to transform how they gather information for their underwriting procedures. It can also be used to help settle claims quicker and more effectively. As an example, an insurance company may use virtual reality to replicate 3D images of rooms or to reconstruct accidents using minute details.
7. Distributed Ledger Technology
Another way insurance companies are digitizing their way of business is by arranging and documenting their customers' claims on distributed ledgers. This method can help insurers significantly reduce the amount of time it takes to process claims. This has opened up a whole new arena for what is being called "smart contracts" and policies. These contracts and policies will be fully automated through an insurance provider's system and can be updated based on an entire database of blockchain.
The commonality of all these new technologies is that they are practical and relevant in today's insurance industry. Many of these technologies have been used for years now. With the growth of driverless vehicles, brand new concepts for automotive insurance policies are going to need to be created. Insurance companies will have to work with automobile manufacturers to determine who will be at fault when there is an accident in a driverless vehicle.
Are These New Technologies Good For Consumers?
In the near future, these new technologies can help customers involved in accidents receive help. As soon as an accident happens, software that is built into new vehicles can quickly identify the damage and call a towing service. When drivers are not injured seriously, they will be able to take pictures and record 3D images of their vehicle's damage to send directly to their insurance company to get the claims process started. All in all, the customer service experience is going to be enhanced and much easier.