Software
5 Best System Rescue Boot disk based on WindowsPE
A boot disk is very important media, as it helps to perform the troubleshooting tasks on an unbootable PC/Laptop.
After a hefty trial and research our team is out with the 5 Best System Rescue Boot disk based on WindowsPE.
A boot disk is very important media, as it helps to perform the troubleshooting tasks on an unbootable PC/Laptop. Mainly the software falls in the category of antivirus, data recovery and hard drive backup/restore, provides the option of boot disk which is also named as rescue disk.
Let's take an example, you have accidentally deleted a very important file. Then in this case you can install any free data recovery apps like Rescuva and make an attempt to recover the deleted file. However, installing the recovery app on computer will face the high risk of getting the deleted file overwriting the install program. To increase the probability of getting deleted file recover, immediately shut down the system, boot it with bootable WindowsPE disk.
However, we have list of free boot disk based on WindowsPE that's packed with tons of useful tools which we think that every computer technician or every normal user should have it handy.
As we can there comes with tons of feature in paragon Rescue kit 14 free edition such as backup/restore to virtual disk, postmortem backup/restore, boot corrector to fix MBR/boot.ini/BCD/EFI boot parameters, undelete partition to restore partition that has been accidentally deleted, and file transfer.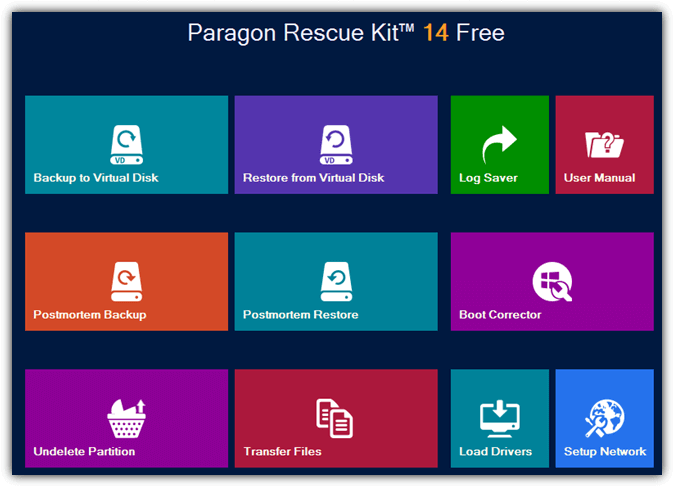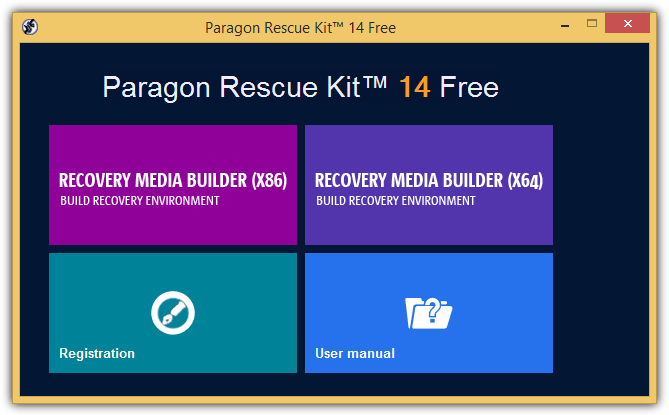 This builder wil just use the WIM image of your current operating system During the building process, you have the option to enable the advanced mode that allows to add storage and network device drivers, network configuration such as detecting the network interface automatically, and mounting a network share automatically after boot. You will also need to provide the product key and serial number which can be obtained for free at their official website.
Download Paragon Rescue Kit 14 Free Edition
Lazesoft Recovery Suite Home Edition is free for non-commercial use only. It is capable to burn WindowsPE boot disc with few modules to recover a crashed windows by troubleshooting the boot errors, get back accidently deleted files, it also has the few good features of cloning , creating disk image, recovering Windows serial number and also resetting the user account password.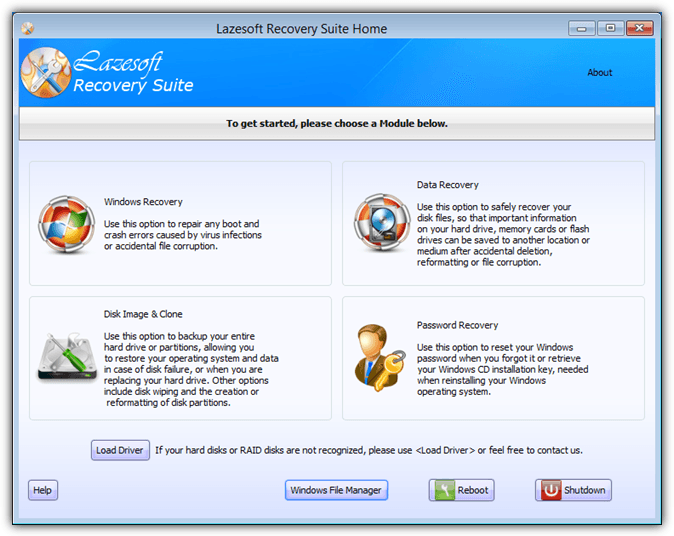 Burning a WindowsPE with Lazesoft is as easy as just a click "Burn CD/USB Disk" Button.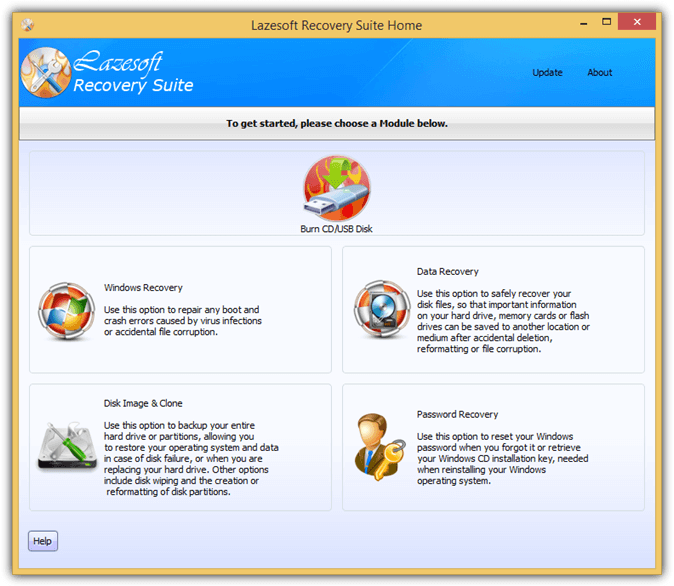 Lazesoft Recovery Suite Home Edition Disc is not actually similar to windows File Explorer where you used to have two panes to manage the files.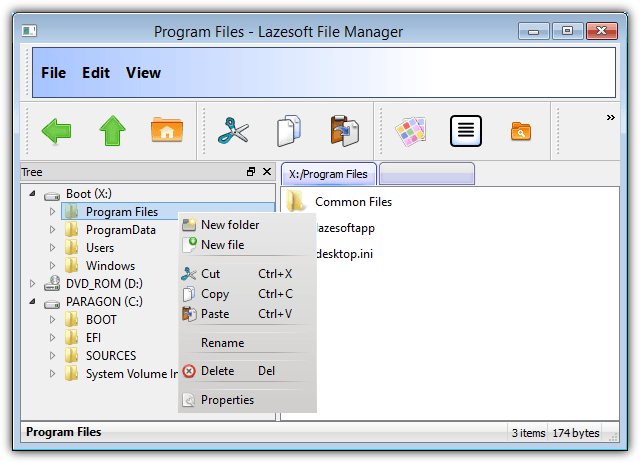 Lazesoft Recovery suite Home Edition
AOMEI Technology, the company that is famous for their PC backup software called Backupper, launched a completely freeware program called PE Builder Its enable users to easily build a WinPE-based bootable media with just a few clicks.
AOMEI PE Builder built with WindowsPE looks more similar to Windows desktop as it comes with Windows desktop and Explorer which is not usually found in the windows PR built by Paragon Rescue Kit or Lazesoft Recovery Suite Home Edition. AOMEI Backupper, AOMEI Partition Assistant and Windows Recovery Environment is also bundled with this by default, also we can embed the 3rd pary portable tools like 7-Zip, Everything, IrfanView, Notepad++, Q-Dir, Recuva, SumatraPDF, FileZilla, PENetwork, QTWeb, BOOTICE, NTPWEdit and OSFMount just by checking the boxes as per need.
Lazesoft Recovery suite Home Edition
If one is looking around for prebuilt Windows 8.1 PE then, his look is to an end. Just use Gandalf's Windows 8.1 PE as its packed with tons of useful programs. Programs that are packed with it are desktop, explorer, start menu replacement with StartIsBack, compression tools, image viewer, hard drive tools, video player, OpenOffice, remote access tools (Ammyy Admin, Remote Desktop, TeamViewer), anti malware such as ClamWin and MalwareBytes, and many more!
Lazesoft Recovery suite Home Edition
WinBuilder runs on Java which means it can also run on operating system other than Windows such as Linux and Mac OSX.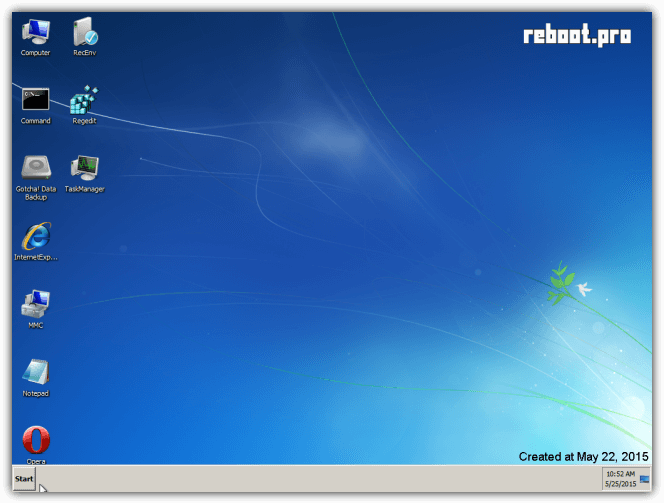 Lazesoft Recovery suite Home Edition