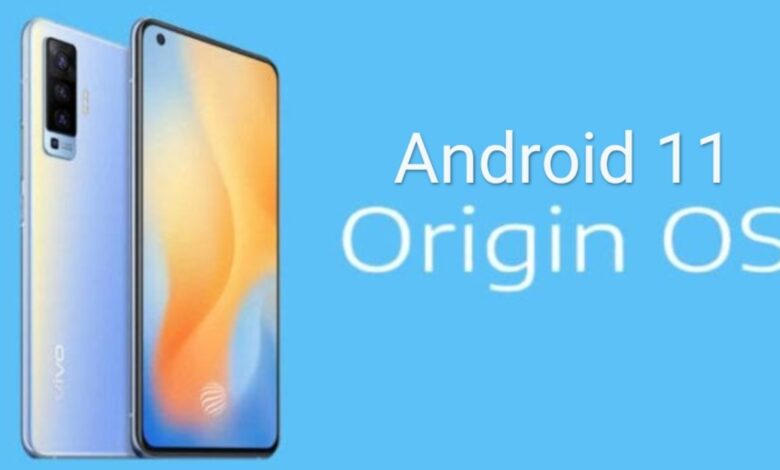 After a series of teasers, Vivo has finally announced the all-new Origin OS at Vivo Developer conference 2020 in China. As compared to the FuntouchOS, The new Android 11 based proprietary OS is a major revamp. The company plans to roll-out Android 11 based OriginOS to various devices over a course of the next few months. Vivo says that the new OS is inspired by a popular sliding puzzle game – Huarong Road. Vivo's new OriginOS comes with a host of visual changes and offers several features such as Klotski Grid, Nano Alerts, Live Wallpapers, Enhanced Memory Fusion Technology 1.0, Multi-Turbo 5.0, and more. Here are the top 5 Origin OS features that you should look forward to,
Top 5 Origin OS Features
Klotski Grid
Vivo is introducing a new Klotski Grid with the OriginOS. The company has taken inspiration from Klotski puzzles a famous sliding block puzzle game that features square/rectangular pieces. The Klotski grid gives your home screen a cleaner look and as per the company, it is more efficient in comparison to home screens on other UIs out there.
Nano Alerts
Nano Alerts are the tiny popup widgets on the OriginOS. With nano alerts, Vivo aims to bring relevant details such as upcoming flights, weather information, courier tracking, and more right on your home screen. These nano alerts get updated in the background to bring the latest important updates. The ability to show these Nano alerts even on the lock screen (always-on display) is a cherry on top.
Live Wallpapers
Live wallpapers are is another feature that we have seen across multiple UIs in 2020. Vivo is jumping on the bandwagon as it is also bringing live wallpapers to the OriginOS. Though Vivo's approach with Live wallpaper seems quite good. Instead of showing surfaces and planets, Vivo has decided to show weather elements in form of live wallpaper. For this, the company aggregated data such as the shape, size, and density of the cloud layer from different regions. The company then simulates the data, and show it as your wallpaper. As a result, the weather and cloud speeds vary for different regions.
OriginOS also comes pre-loaded with live wallpapers that depict blooming flowers. OriginOS also provides you an option to set your own live wallpaper, but your chosen wallpaper will change a bit to depict varying light and shadow effects.
Enhanced Memory Fusion Technology 1.0
Apart from visual changes, the new OriginOS also features several changes under-the-hood. Vivo is introducing a three step process called Enhanced Memory Fusion Technology 1.0. The enhanced memory fusion technology 1.0 aims to provide a better and smoother experience with the three step process, that includes memory integration, process optimization, and application pre-loading.
Multi-Turbo 5.0
Multi-Turbo 5.0 is another feature that aims to make performance smooter. The Multi-turbo 5.0 is a combination of application preloading 2.0, intelligent app freezing technology 2.0, optimal resource allocation, and more.
Apart from the above-mentioned features, Vivo has also added a new pull-down menu. This menu takes users to a control center that lets the user control their IoT devices. Vivo has also integrated critical public alerts such as earthquake alerts, pandemic information in the OriginOS.
Android 11 based OriginOS rollout schedule,
Jan 2021: Vivo Nex 3S, Vivo X50 Pro, Vivo X50 Pro+, Vivo X50, Vivo S7, iQOO 5 Pro, iQOO 5, iQOO 3, iQOO, iQOO Pro, iQOO Neo 3
Feb 2021: Vivo Nex 3, Vivo Nex 3 5G, Vivo X30, Vivo X30 Pro, iQOO Neo, iQOO Neo Snapdragon 855 Edition
Q2 2021: Vivo X27 Pro, Vivo X27, Vivo S6, Vivo Z6, Vivo Z5i, Vivo S1, Vivo Z5x, Vivo Z5, Vivo Nex Dual Display Edition, Vivo Nex S, Vivo Nex, iQOO Z1X, iQOO Z1
It should be noted that this is the schedule for Open Beta updates, and is only applicable for the China region for now. The company is yet to announce OriginOS, its features, and roll-out schedule for Global markets. We will keep our users updated as soon as we get any information on the Global roll-out schedule. What do you think of the new OriginOS? What's your favorite feature from the list? Do let us know in the comments below.